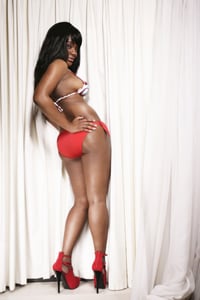 $

20.00
It doesn't get much better than this! Some of the most enticing images on the planet were but together during the Nikke Stiletto 2013 Calendar Photoshoot Series. If you're not already a fan of Nikke Stiletto's Little Black Book (http://www.blurb.com/bookstore/detail/3012412), you should be. And if you are already a fan, prepare yourself for a visual joyride that will stay etched into your soul forever!!
Thanks to the amazing eye of Ms. Cynthia Cortes (a cutting edge photographer - www.cynthiakcortes.com), Nikke Stiletto was able to bring you her most alluring and uninhibited work yet.
Ms. Stiletto will be one of the most striking ladies to watch in 2013.
Get your copy now because supplies wont last long!